The much anticipated Holiday Shoppe returns to the STEM Library & Media Room December 9th – December 13th. There will be plenty of jewelry, ornaments, pom-pom animals, soft socks, keychains, notebooks, novelty pens, and more! Over half the items at the holiday shoppe were made by hand in an effort to spread joy and love! The Holiday Shoppe gives your kids an opportunity to buy small gifts for their family and friends and all the proceeds support the purchase of the last 4 Smart TVs needed for our teachers!
We could use a few grown up "elves" to help the younger kids shop and make good choices. As a volunteer you will also keep the inventory neat and looking good on the tables. It's rewarding to see the children's happy smiles! Click the "Sign Up" button below to let us know you'll be there!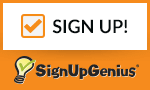 NOTE You must be cleared as at least a Level II volunteer to participate. Once approved, you may volunteer for things like this plus field trips. You can get approved within 72 hours!
1. Email a picture of your ID with the subject "CPS Parent Volunteer Level 1" to mjames37@cps.edu
2. Fill out this Level 2 CPS Volunteer Form (Level 2 is for field trips and short stints volunteering at school)